We Provide Expert Chimney Repairs For Homeowners In Kent
At A1 Roofing Kent, we have worked over a decade in Kent, providing its residents with only the best chimney repair services possible. Chimneys require constant maintenance and care, this is because every day they are exposed to all the natural elements: wind, sun, rain, etc. Homeowners in Kent are advised to implement the necessary chimney maintenance as soon as possible, as delays could lead to severe damages. Your safety is A1 Roofing Kent concern, this is why we work endlessly to ensure that our services do not only cause your chimneys to operate at a 100% efficiency, they also significantly boost your Kent homes security and safety. No matter the magnitude of damage done to your chimney, at A1 Roofing Kent we are able to handle all your requests, no matter how troubling the circumstances might seem. A1 Roofing Kent accredited personnel is on call 24 hours a day, seven days a week in the Kent area.
Our Guarantee
---
Free site visit and survey
No hidden costs
British standards compliant
Fully Insured
Clean and efficient
Professional workmanship
A1 Roofing Kent's Promise
A1 Roofing Kent professional chimney repair professionals with the latest chimney repair practices As a client of A1 Roofing Kent, you can be rest assured that you will enjoy the services of only the most qualified and well trained personnel. Apart from our promise of quality that is provided with each technician, A1 Roofing Kent staff are also highly respectful and courteous- ensuring that you are accorded the necessary level of courtesy and respect. The staff and technicians working for A1 Roofing Kent are veteran chimney repairmen, and they are able to identify all chimney problems with only a casual inspection.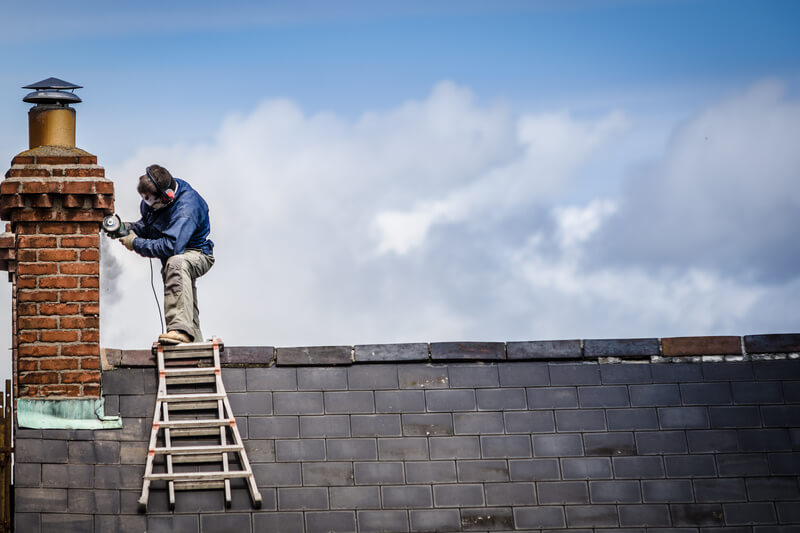 Due to years of experience with these A1 Roofing Kent diagnoses, they are always accurate and to the point, ensuring that all projects and costs always remain within the initial estimate. It is impossible to properly enjoy the benefits of a stove in Kent unless you have a chimney that functions properly.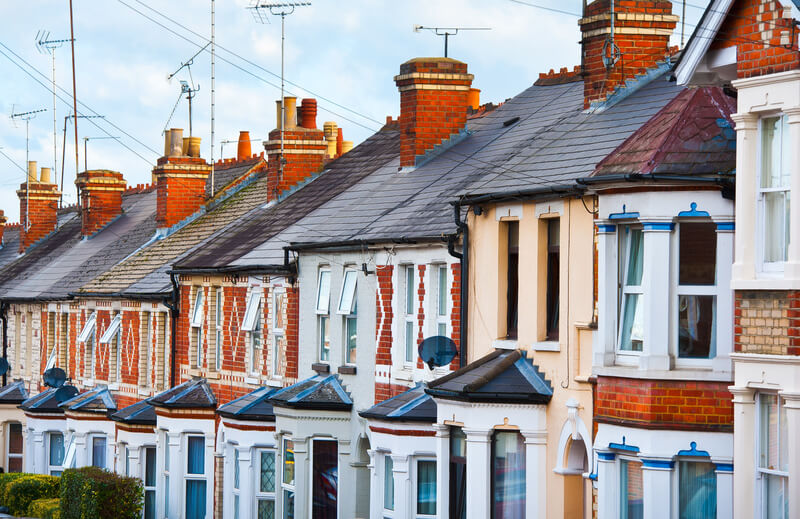 A1 Roofing Kent Best Practices To Ensure Your Chimney Works Efficiently
Chimney breaks are extremely hazardous faults that could occur at several different places on your Kent chimney, and could pose a significant threat if left untreated. Many homeowners in Kent think that they save money by ignoring minor faults to the chimney. However, little cracks in the chimney crown could go on ahead to become exacerbated- causing significant damage to the internal parts of the chimney.
These problems can remain undetected for a period of time- leading to the need for emergency chimney repair services at some point in Kent. We make sure we utilize all of the industry best practices, ensuring that the technicians with us are able to handle all magnitudes of repair, by utilizing the latest in technological advancements in chimney repairs and maintenance. A1 Roofing Kent make sure we use specific tools to achieve the necessary diagnoses so our technicians are able to properly assess what is wrong with your chimney in Kent. With these, A1 Roofing Kent get the best possible assessment of the incurred damage in Kent. A1 Roofing Kent High quality chimney repair, cleaning, and maintenance for residents in Kent Residents in Kent have to deal with severe costs to either their health or property every year due to the continuous use of faulty chimneys in Kent. It is always advisable for homeowners in Kent to be adequately prepared for all possible problems that may arise from their chimneys. A1 Roofing Kent is known for its thorough and professional delivery of chimney cleaning and maintenance services. In the eventuality of these chimney related complications, A1 Roofing Kent are always ready to attend to all of our client requests as quickly as possible in Kent. A1 Roofing Kent on 01622 962093 are available to attend to you whenever you are in need of our chimney repair services.
Do You Need Help ?
Call Us Now On
A1 Roofing Kent Strengths
Top reasons why A1 Roofing Kent provide high quality services. Technicians under A1 Roofing Kent employ are highly trained to meet industry standards and come highly certified to deliver only the best. A1 Roofing Kent technicians are always being upgraded, ensuring that they are always more than capable of handling whatever new chimney models they may find themselves working on.
A1 Roofing Kent Work Hard To Satisfy Our Customers
Our A1 Roofing Kent team does not only carry out what is expected of them, but they are able to complete all aspects of the job thoroughly. A1 Roofing Kent take the utmost care to ensure that there is no damage done on the job site by doing thorough examination before and after undertaking A1 Roofing Kent chimney maintenance and repair work.
A1 Roofing Kent No Strings Attached Quotations For Our Repair Services
A1 Roofing Kent ensure that we provide as much assistance as we can to our clients in Kent whenever they get in touch with us. You have a problem? You need some guidance? Then look no further, A1 Roofing Kent customer service agents are always on hand to address whatever issues you may be facing. A1 Roofing Kent on 01622 962093 are always willing to hear from you, so why don't you call us today for all your chimney related problems.
Once We Inspect Your Chimney, A1 Roofing Kent Are Able To Identify What Exactly May Be Wrong With It
A1 Roofing Kent ensure that the solutions we implement to your chimneys are appropriate to the root cause that we try to put in an extra effort to identify; this is to reduce costs significantly, and speed up repair work. You can be rest assured in our abilities at A1 Roofing Kent as we are backed with a wealth of experience along with the newest industry practices.
All Types of Roofing Work Undertaken
Do You Need Help ?
Call Us Now On
A1 Roofing Kent Chimney Repair Staff You Can Rely On In Kent
Chimneys in Kent are always exposed, and as such it is expected for them to degrade over time. At A1 Roofing Kent in Kent we ensure that we deliver only the best when it comes to providing solutions to your chimney problems. A1 Roofing Kent technicians are the face of our company, and we ensure that they are courteous, and polite. Backed by expertise from being in the business for more than ten years, A1 Roofing Kent will determine your chimney's current condition and offer the appropriate solutions and necessary repair work. With an almost spotless record with our past customers, A1 Roofing Kent assure you that we are able to give your chimney the makeover that it deserves. Trust us at A1 Roofing Kent to leave your chimney looking even better than before.